We have an exciting new release planned for CareForIT. Continue reading for more details:
Adding Assignments
Our adding assignment page has had a makeover making adding assignments easier and clearer! The 'create assignment' button has now been replaced by a coloured status bar to show you the status of your assignment at every step.
The status bar will change as you create the booking, from 'assignment not created' – 'created assignment' – 'updated assignment'.



Once a booking has been created, if you go back and update the booking the system will alert you to the following;
Assignment conflicts – the system will alert you if the staff member is now unavailable. By hovering over the alert a dialog box will allow you to view, and click into the conflicting visit. To remove the staff member from the conflicting visit, all you need to do it click the red cross.


Missing qualifications –The system will also alert you if the staff member assigned is missing qualifications that have been assigned to the visit type in the settings tab. By hovering over the alert, you can view the missing qualification.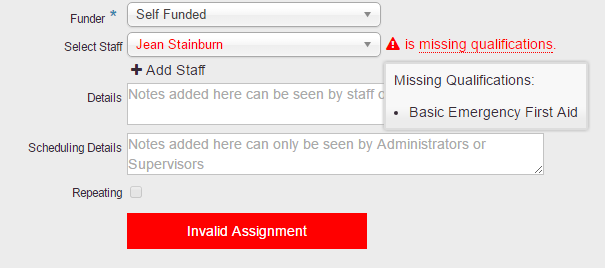 Adding Holiday and Sickness
You can now add holiday and sickness to staff regardless of their availability. When selecting a staff member from the drop-down menu, you will now see staff that are both unallocated and allocated to bookings.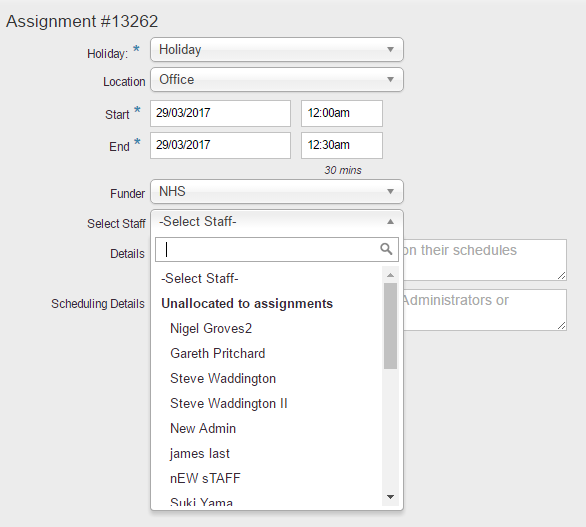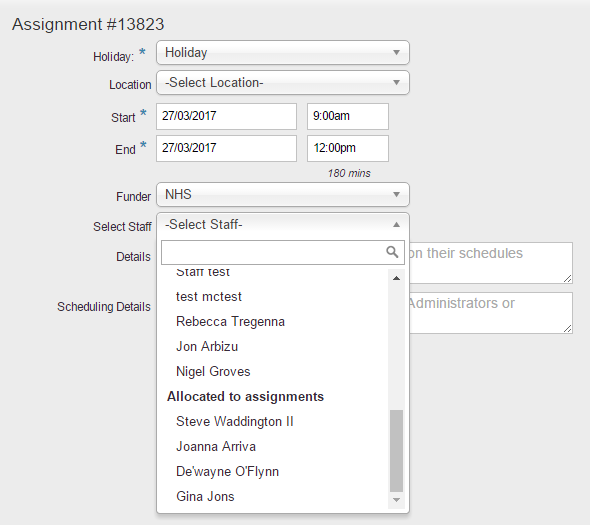 If you select a staff member from the 'allocated to assignments' list, a dialog box will appear to alert you to any conflicting assignments during this period. Clicking remove will remove that staff member from all conflicting assignments and allocate them to the holiday/sickness.


If you have any questions about the release, please contact the Support Team by calling 01626 798890, or by emailing support@care-for-it.com