We know that recently there have been periods of downtime on your CareForIT system, and this is not the service you expect, or we at Webformed want to deliver. You need to have faith in the system you have chosen to assist with your business.
The downtimes that have been experienced recently are not normal system behaviour, and we want to restore the confidence you have with us.
We have implemented a new site which will allow you to see whether systems are working or not. You can access the site here.
The site also allows you to view historic data, meaning you can claim against our SLA if we do not meet our uptime commitments.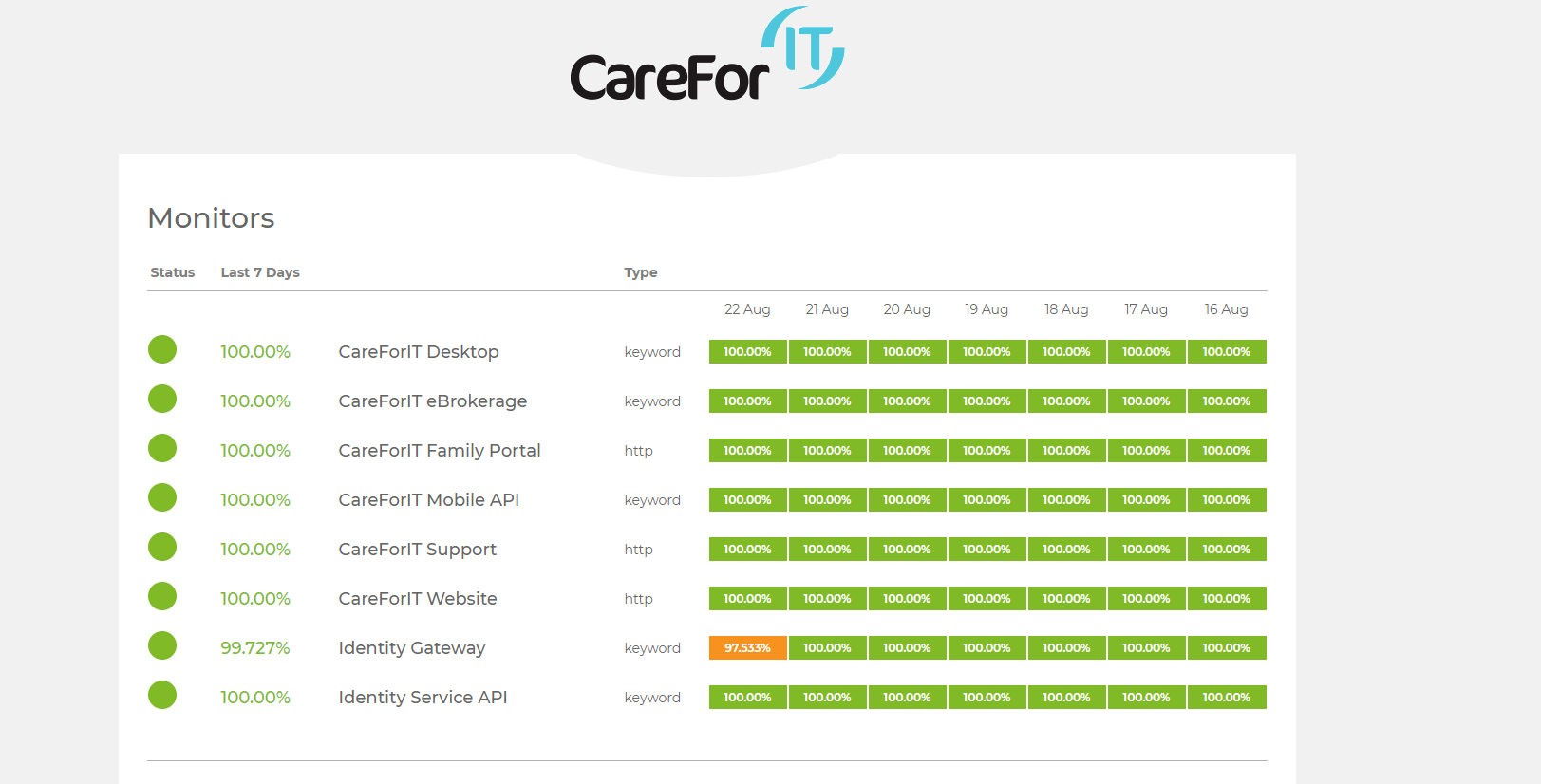 Please note, as the site was launched at 9am on March 23rd 2018, only data from this point forward will be displayed.
Should you have any questions regarding the Status Monitor, please contact the Support Team via support@care-for-it.com