Following user feedback, we have made some exciting additions to CareForIT. This new release also contained fixes for some system issues.
Reports
You now have access to five free reports on your CareForIT system. These reports are located under the 'Reports' menu, in the folder 'Standard Reports'. The reports now available to you are:
Client Data Extract
Client Notes Report
Staff Data Extract
Staff Notes Report
Training Matrix
Uploading Word Documents
You are now able to upload Word documents to any attachments area of CareForIT: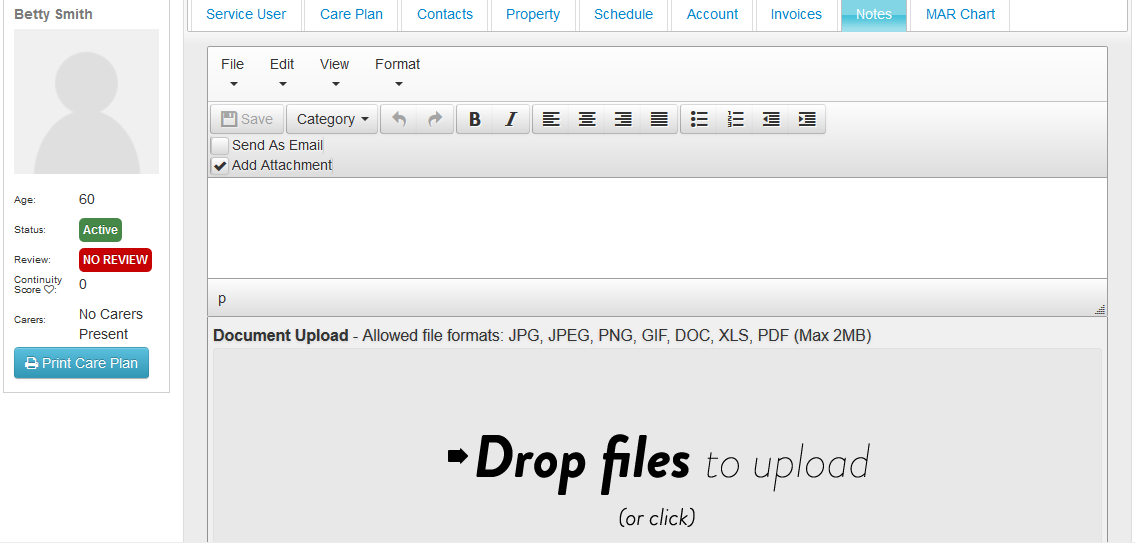 Search by phone
Within your CareForIT system, you now have the option to search via a phone number. This can be done, by entering a phone number into the Search box and clicking the magnifying glass:

If the number is allocated to any staff or client profiles on the system, this will be presented to you:

Additions to List View Bulk Action
When you select multiple bookings within the List View, you will now be presented with more options:

These new options allow you to:
bulk confirm any TBC assignments,
bulk unallocate calls
bulk cancel
If you select all items, and your filters on the List View have your data across multiple pages, this will now also include items on all pages and not just the one displayed.
The following system issues have also been fixed:
Saving notes within an assignment
MAR chart issue relating to under medicating
Exporting CSV from the Accounts page
List View stats
If you have any questions or feedback about this new release, please contact the Support team on 01626 798890, or via support@care-for-it.com