We have made updates to the medication functionality on both the desktop and mobile version of CareFor.
Please note: To enjoy the benefits of this new update please make sure you're using the latest version of either the Android or iOS app. You can check this by using the "Mobile User Versions" report under the Deliver tab on the desktop version of CareFor.
Once all staff are updated to the latest version, please contact support to organise migrating your system over to new medication - only then will all new desktop and mobile functionality be visible.
Viewing Current and Expired Medication
You are now able to view all current and expired medications within a client's profile. Locate their profile and click the "Care Plan" tab. Scroll down and click "Medication", here you should see a "Current" and "Expired" tab.


Viewing Medication on the List View
Viewing whether medication has been allocated to a call is now visible at a glance on the list view. This is represented by the icon underneath "Meds". The colour of this will change depending on if this is recorded or not.

Clicking the briefcase icon will direct you to the "Medication" tab within the booking. Here you are able to see details regarding planned, scheduled and PRN medication. Clicking the medication will display details of whether or not it has been administered and by who.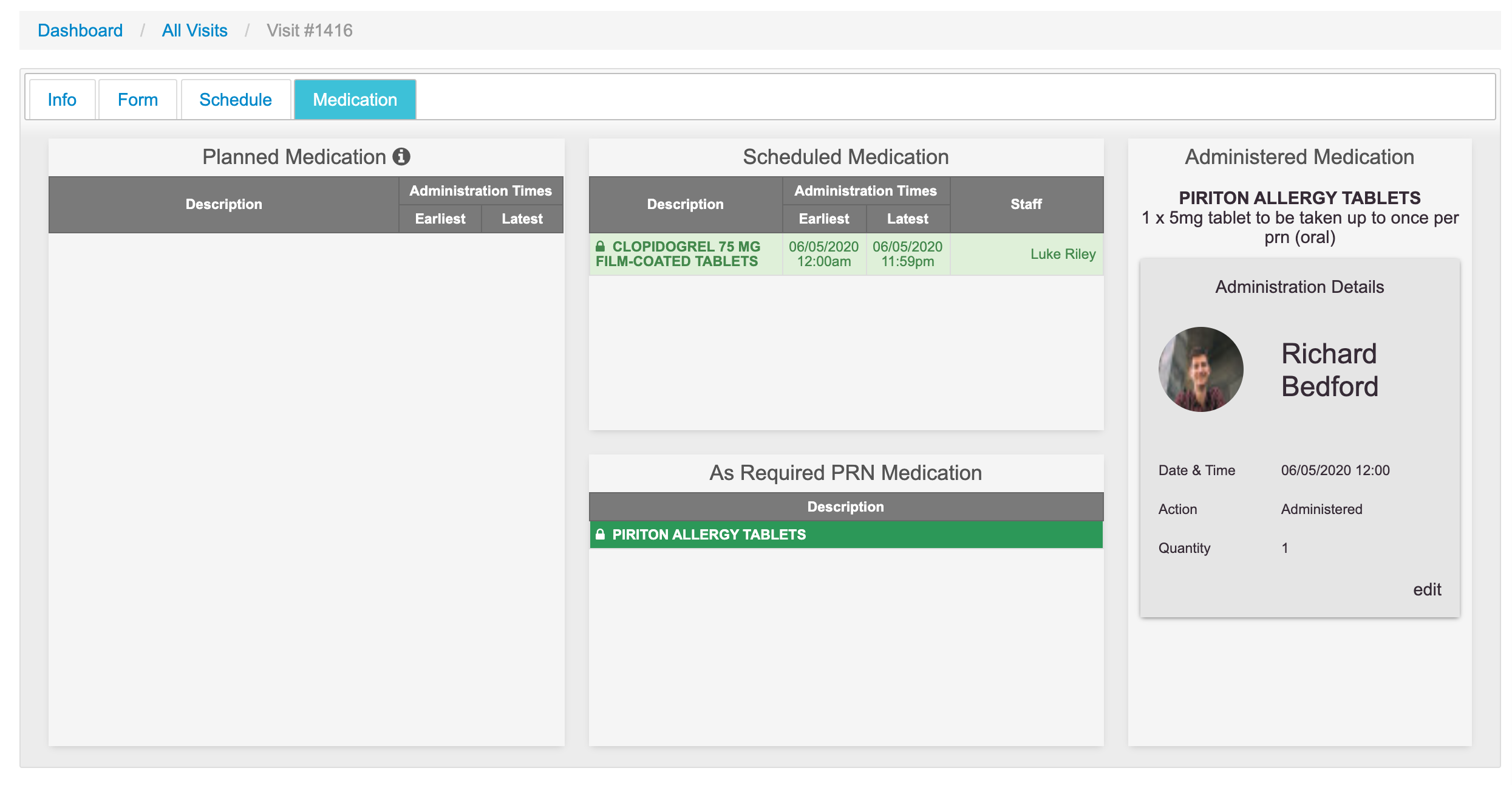 Updated MAR Chart
Updates to the MAR chart include being able to record PRN medication safely and colour codes to determine the status of medication ie: administered or scheduled. Other information such as the action, quantity administered and by who is also readily available to view.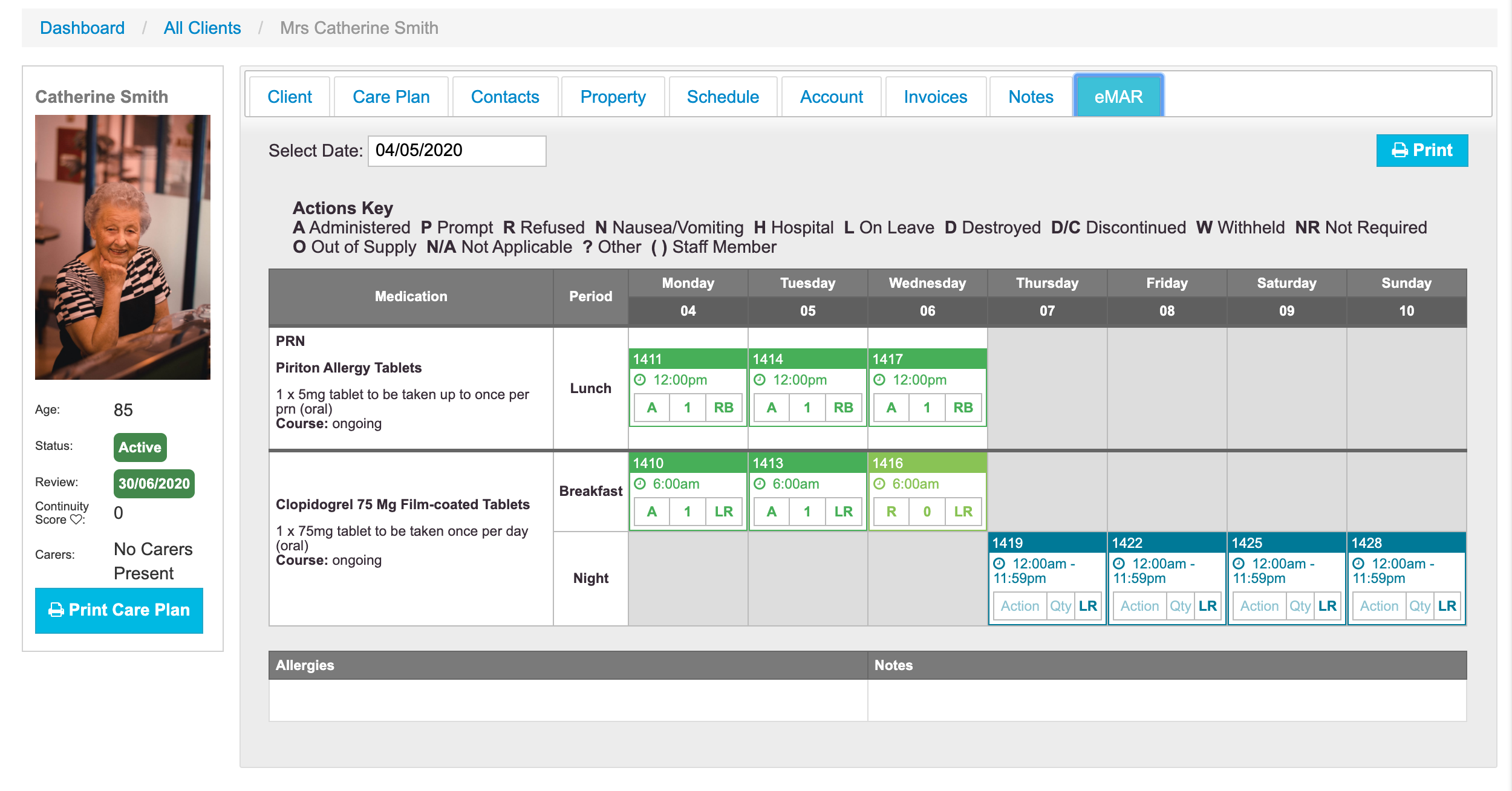 New Medication on Mobile
Whether there is medication allocated to a visit will be highlighted by the pill icon next to the check in button. Tapping on this will give your carers all relevant information regarding the medication.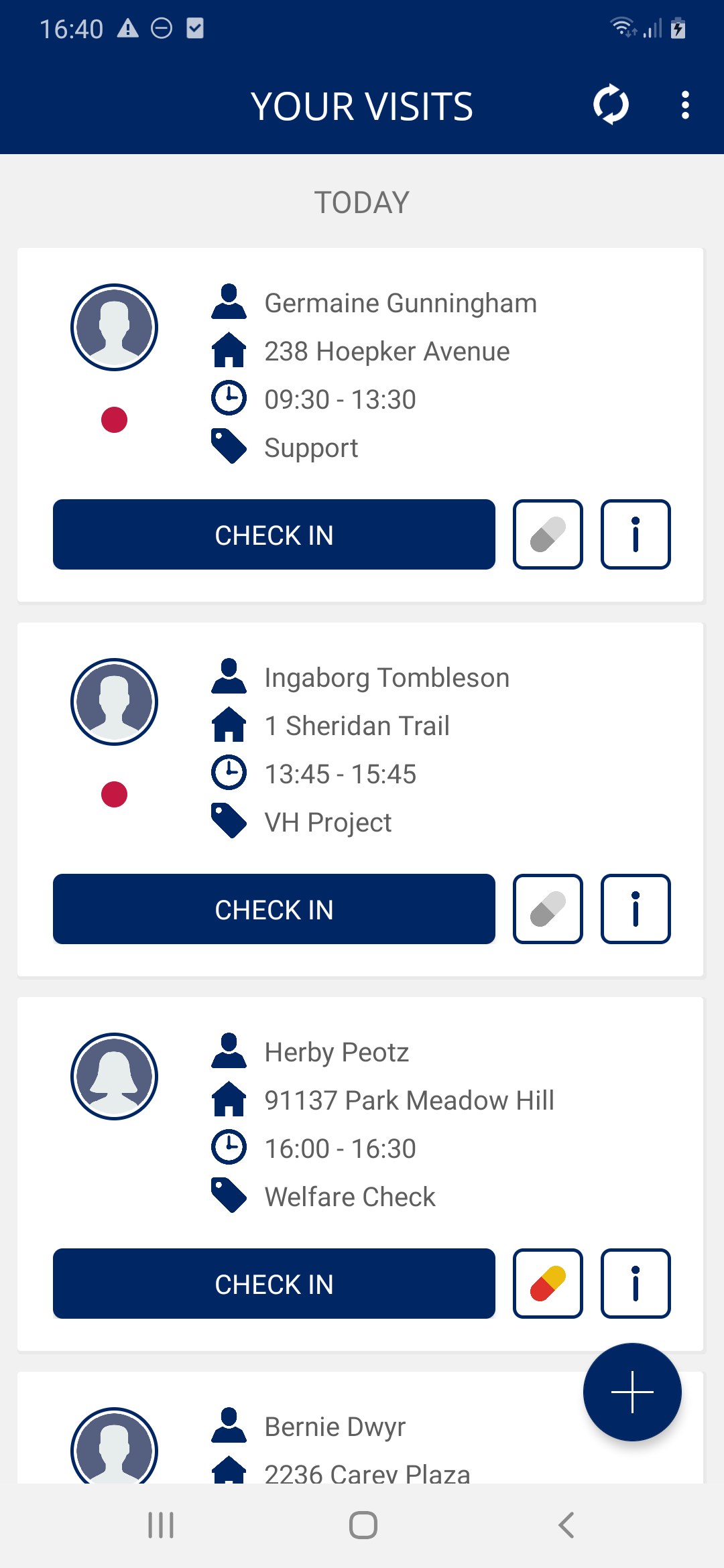 MAR Charts are now available on the app, enabling your carers to be able to see all vital medication information on the go and easily.