Do you work in areas of poor mobile signal, or worry about the amount of data being used to access the CareForIT mobile site? If so, did you know we offer a completely offline App?
The CareForIT App is available for Android based phones, from the Play store.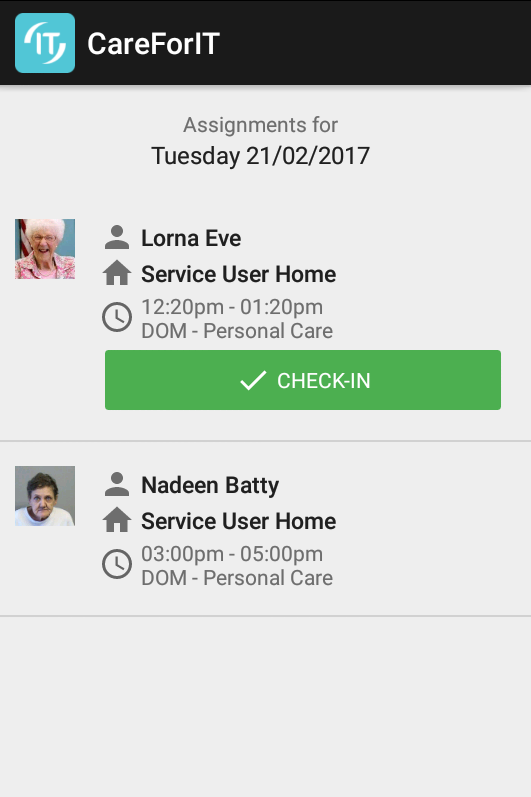 Once you have downloaded your rota using your home's WiFi or a 3G connection, you can then check in and out with the times being saved to your phone.Once in an area of reception, or when you have WiFi again, you can refresh the App to upload your check in and out times.
Later in 2017, we will be rolling out an exciting new App which will be for ALL smartphone operating systems, and will have improved functionality. Please keep an eye on the news section of CareForIT for further information.