At CareFor we're always looking to evolve and improve our software to suit your needs and requirements, that's why we're giving medication an overhaul. We've listened to your suggestions on UserEcho and thought about what's the most efficient and simplistic way for you, ensuring that compliance is always a priority.
This latest updated feature is going to enable you to plan and schedule your client's medication, meaning that once assigned within the care plan, this will automatically be scheduled for every visit.
This will be visible on the Android and IOS version of the CareForIT Carer App, any assigned medication will be shown by the 'tablet' icon: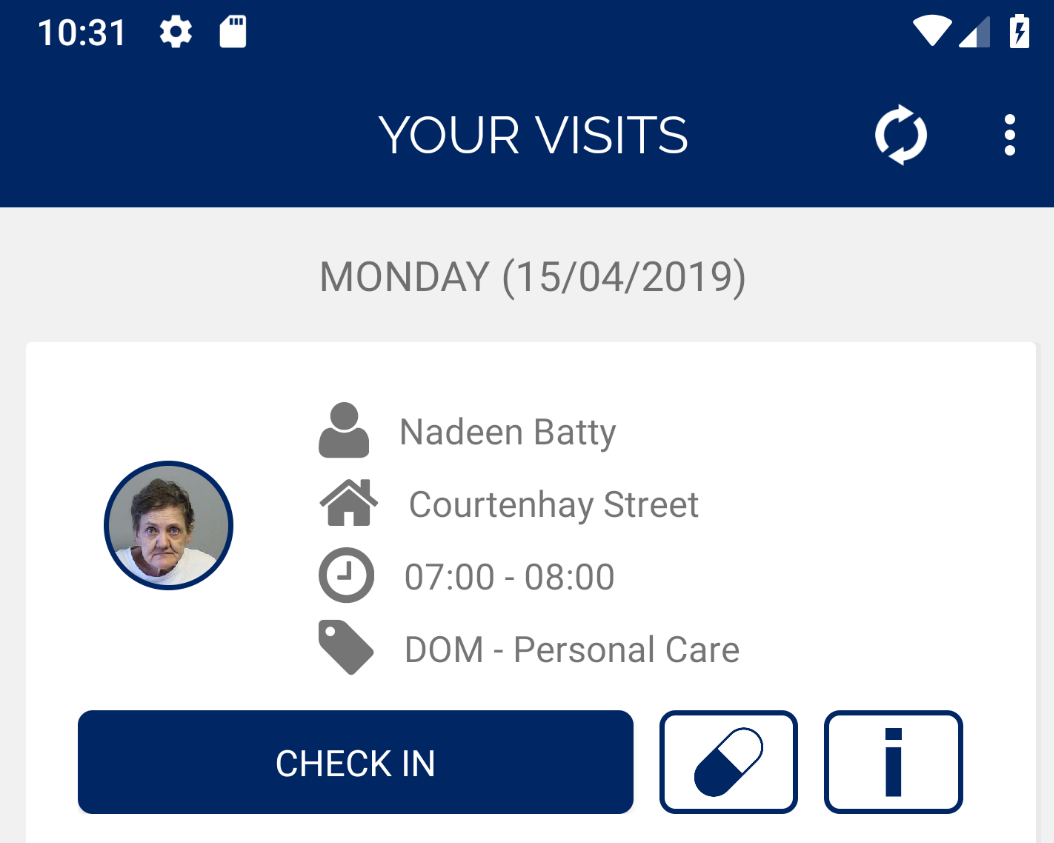 Clicking on the tablet icon will take you through to a screen with a list of medication which will need to be administered and the ability to see a mini MAR chart for that client.
You will also be informed of undeliverable medication and be given the opportunity to alter this accordingly.
Keep your eyes peeled for any updated information on this feature, we'll keep you posted!
Remember, your feedback and suggestions mean a lot to us, you can have your say on our UserEcho site at https://careforit.userecho.com/.