Your CareFor system allows you to easily build in any Form you wish – allowing these forms to then be scheduled for completion, or to be filled out directly from the CareFor Carer App. You can also specify badges for two forms which can alert Carers to important information.
Adding Forms
Forms can either be a stand alone or attached to a visit type. To add a form to your system, you will first need to access the Visit/Assignment Types from the Settings menu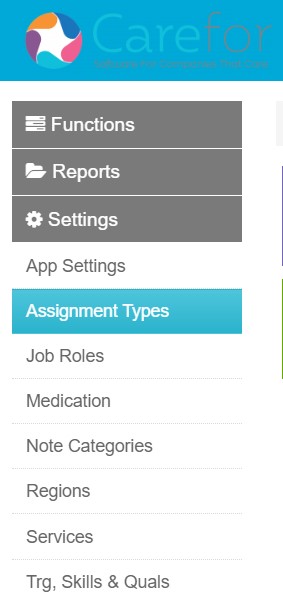 You will notice for your existing visits in the system that to the right hand side you have three icons. The last icon is the form builder, so if you wish to attach a form to a Visit Type you can do this here.

If you want to add a stand alone form, you need to add the form name into the first box, then from the last drop down choose 'Form' then click Add Assignment/Visit Type
Please note – if you have used CareFor for a while the form option may not be showing in the drop down. This is easily remedied by sending an email to support@care-for-it.com where this can be added in for you.

Building your form
Clicking the form icon takes you to the form builder where you can start to create your template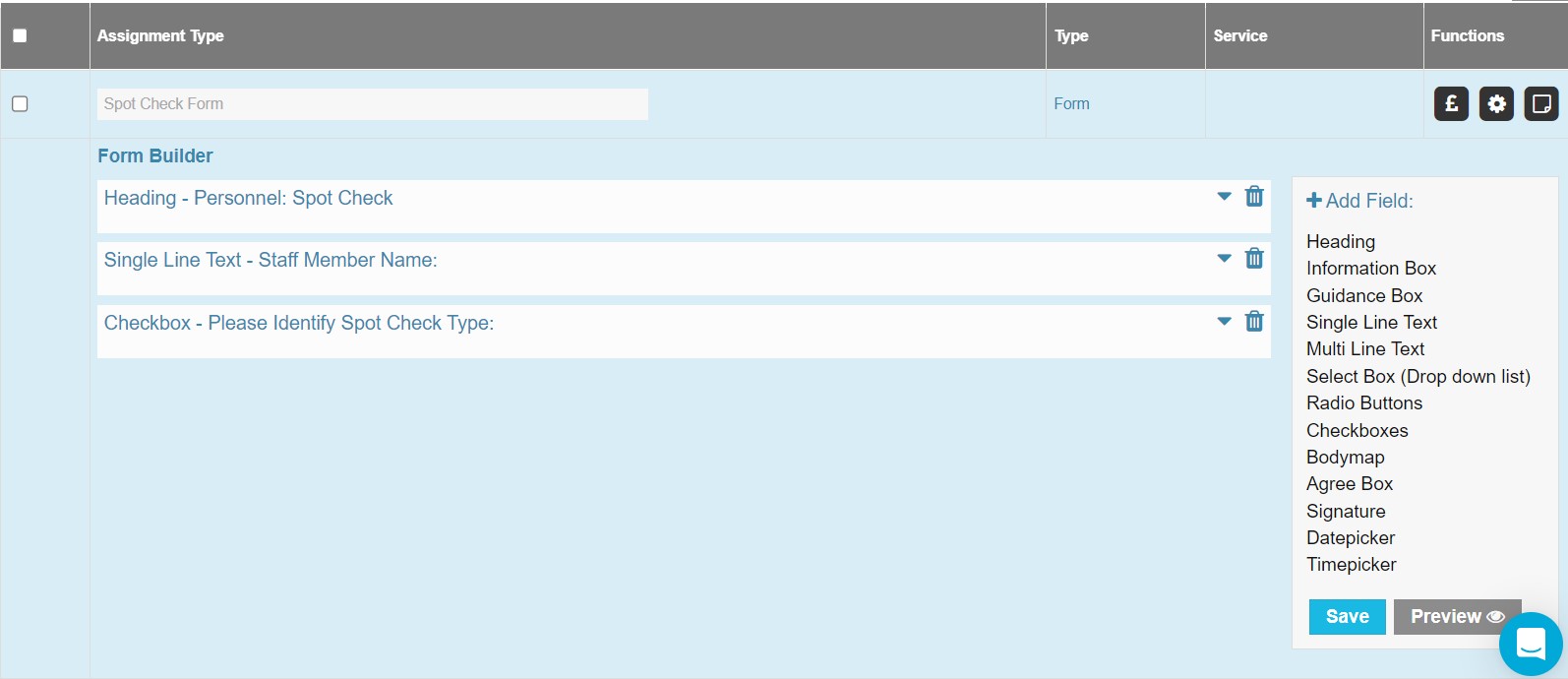 On the right side of the screen you have various field options. To add an element to your form, simply click the field on the right and it will appear in your form builder. Please remember to periodically save your work as you are going.
Form Badges
For two of your forms within your CareFor system you have the option to display badges

These badges will also display on the CareFor Carer app for staff. These badges allow you to present important information to staff. It also allows them to view historical versions of a form. Perfect for Fluid and Nutrition charts, or tracking Outcomes and Goals.
To set a badge, you need to access your Assignment/Visit Types from the Settings menu and click the cog on the right hand side
Under the cog you have various options – one of these is Add to Careplan. Placing a tick in this box presents you with a text box where you can enter the badge name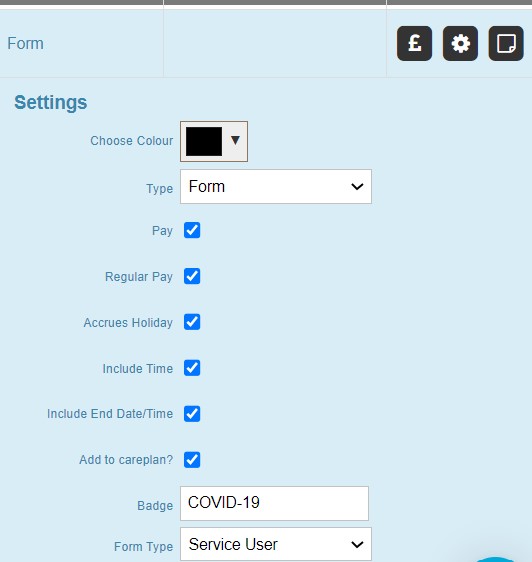 If you have added a badge, please make sure you use the Bulk Action menu and save the changes
For more information on Forms, please head to our Help and Support site by clicking here