If you have any issues with, or questions about, your CareForIT system, you can pick up the phone to call - but did you know there are other ways to contact the Support Team?
If you access any of our sites - Webformed, CareForIT or the Support site - you will notice in the bottom right corner there is a box inviting you to chat with us: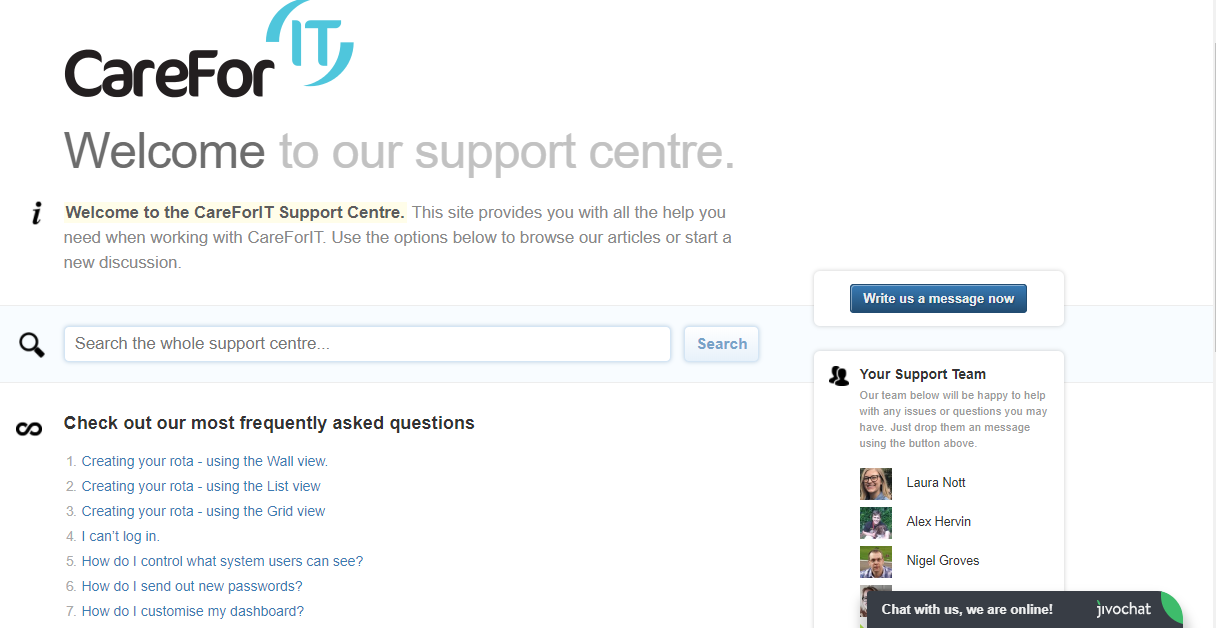 Clicking the box brings up the chat window. You need to enter your name, a contact email address and your question, then click "Start Chat":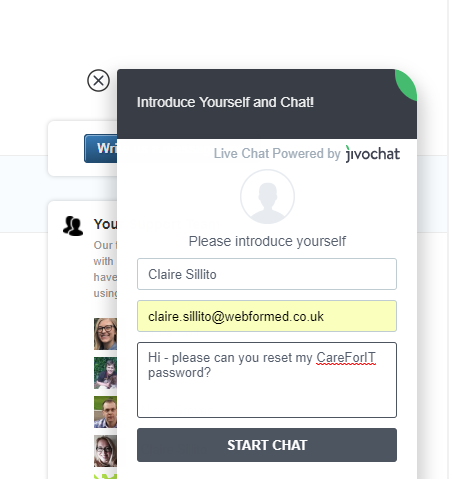 You will then be connected to a member of the Support team in a chat window: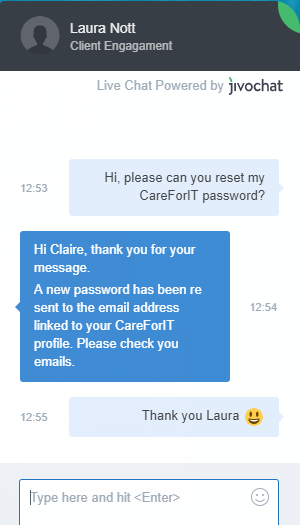 Most times your issue can be resolved via the chat option. If your issue needs in depth investigation, we will create a ticket for you.
Via the Support site, there is also the option to 'Write us a Message':

When you have entered your message, you will be presented with links to articles within the CareForIT Support site which may aid with your query. If the links do not help, please click 'Send Us the Message' and your message will go to the Support team.