We have made updates to the application log function on CareForIT in order to maintain efficient database performance. Application logs will now be archived to files.
You will still be able to access and query your archived logs, however please note that the logs will need to be restored first. You can restore logs by clicking on the Archived Logs button in the application log screen.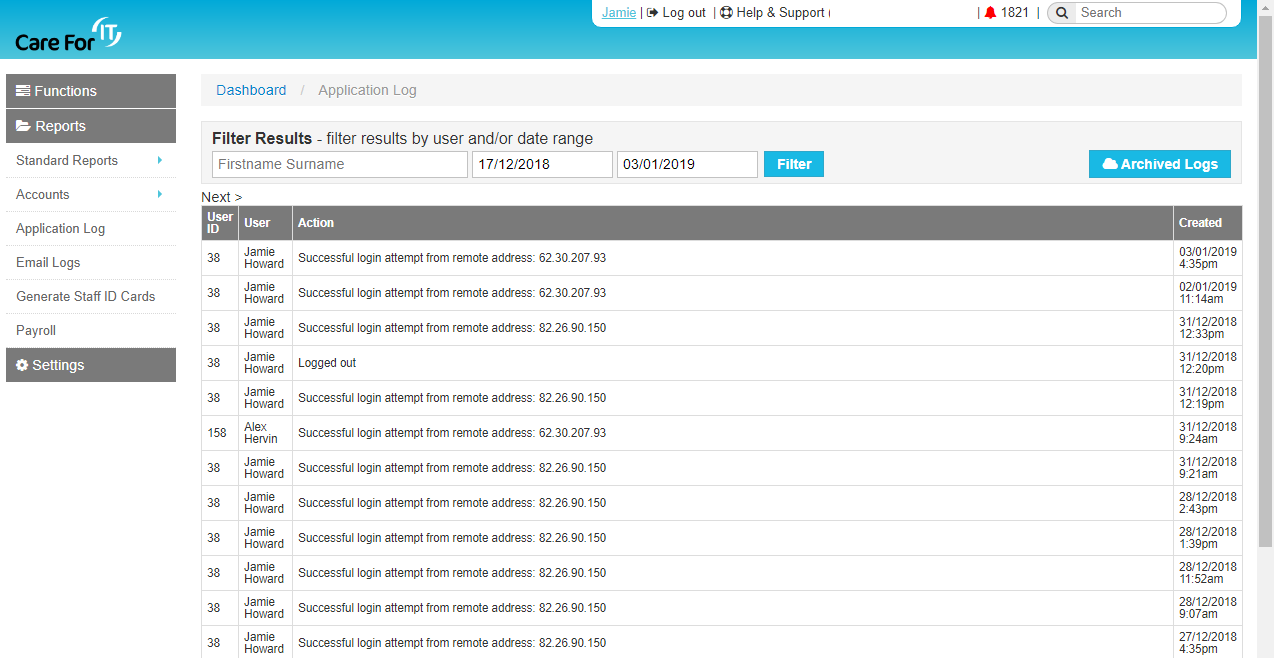 Archived logs older than 2 weeks will be periodically stored on the system. Archived logs are kept for seven years after which time they will be destroyed.
If you have any questions about this release, please contact the Support team via support@care-for-it.com