The latest Android update comes with a lot of added functionality which has been requested by customers, as well as more fixes and tweaks to provide you with a better user experience.
This will begin to be rolled out to all phones within the next few days. The new features include:
Tasks that can be completed within the visits have replaced long forms on checkout.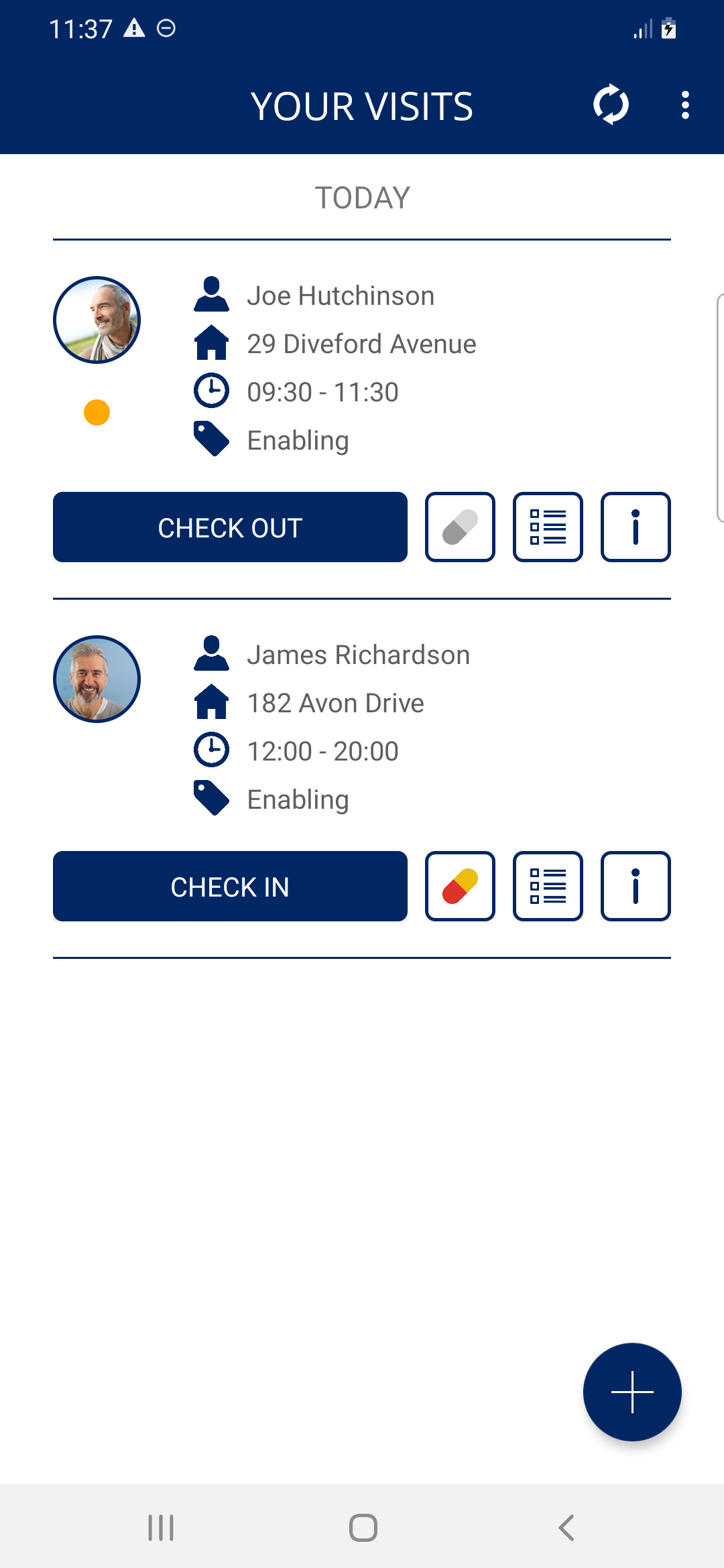 Service user documents have arrived.
Last but not least, the app now receives push notifications for certain events and the option to have a weekly rota is now available.
We pride ourselves on offering the best service possible and that's why we have our UserEcho forum so you can request features which you believe would enhance the user experience of the app. Register your requests here: https://careforit.userecho.com/.