We are excited to announce that the new CareForIT Android app is now available to download as a public Beta release. Please click here to take you to the App in the Play store.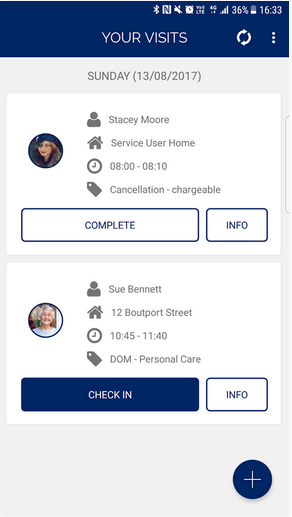 The new app allows you to:
- See all of your visits for the next 5 days.
- Check in and out of a visit.
- Complete forms with preset questions.
- See medication, notes and previous visits for each service user.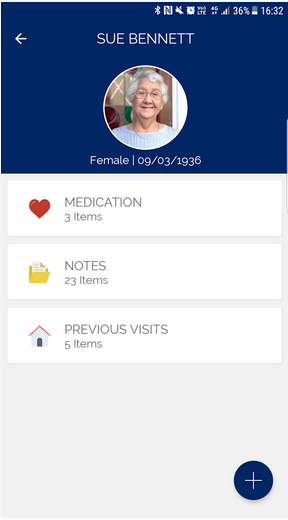 As long as you have downloaded all visit detail via an Internet connection, you can use the App completely offline. Once back into an area of signal, the visit detail will automatically upload to the main CareForIT site.
The new App allows your staff to complete existing forms when they are out providing care. Due to this, you need to ensure you select either Service User, Staff or Other for each Form on your system. Staff Member will appear on the Main visits screen under the + symbol, Service User will appear under the + symbol on the Service user Screen and Other won't appear at all in the app.
To do this, access your 'Settings' menu, and choose 'Visit Types'. You will see all your forms displayed in the list. To change the visibility on the App, choose the cog symbol and in the Form Type drop down, select Service User , Staff or Other: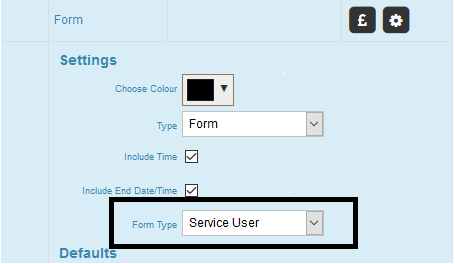 If you do not have any forms built into your CareForIT system, and you would like to use this feature, please contact your Account Manager.
Please note - whilst the App is free to download, the cost per user will be at your current contracted rate with no additional charge for the new app. If you are not currently a mobile app user, please contact your Account Manager to discuss how you can start using the app.
If you have any questions or queries about this new app, please contact the Support Team via support@care-for-it.com