CareForIT currently has four types of call logging available. These are:
Landline check in
GPS check in
QR code scanning
Mobile app
Details of how to set each up are as follows:
Landline check in -
To set up your landline check in, you will need to firstly purchase either a freephone or local rate number through your CareForIT system. You can find this within the 'App Settings' tab under the 'Settings' menu, by selecting 'Call Logging'. In the box, either enter 0800 to choose a freephone number, or your local area code to chose a local rate number.

Once you have purchased your chosen number, you will then need to generate PINs for all Carers. To do this, locate the all carer list, and click the arrow in the PIN column:

The PINs are individual and must not be shared.
You can also restrict logging to only use the client's landline to allow checking in. To do this you will need to access the 'Property' tab within the client's profile: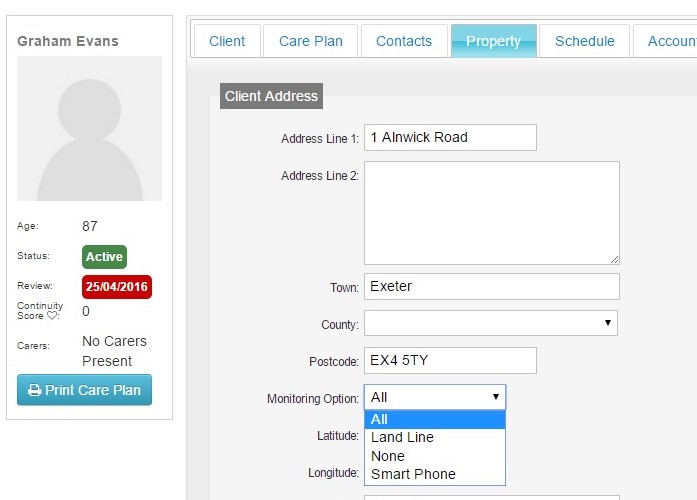 Please note, for the landline logging there are charges per landline rented, and also per call. This can be seen when you are purchasing the number.
Each method of call logging allows you to receive late notifications when the carer has not arrived at the call by a certain amount of time. This is set within your App Settings. For landline call logging, if your users are set to No Access but have a PIN generated, you will still receive late notifications for them.
For the mobile based methods listed below, you will need to ensure that your carers have their access levels and types set to a minimum of 'electronic logging' and 'user'. Further details on access levels and allowing access to CareForIT can be found here: Access Levels
GPS check in -
For this method of call logging, your carers will require a smartphone which, importantly, has location services turned on. It is necessary for the location to be switched on in order for the carer's position to be detected. You will also need to ensure that the client's address is accurate on the system, so that the carer appears in the right place. If the client lives on a long road, it may be necessary to locate their address within Google Maps and copy the latitude and longitude from there into CareForIT.
In the example below, we can see that the carer must be in the correct place, at the correct time and has successfully shared their location (this can be seen by the compass symbol to the left of the carer's name) as the check in button is present: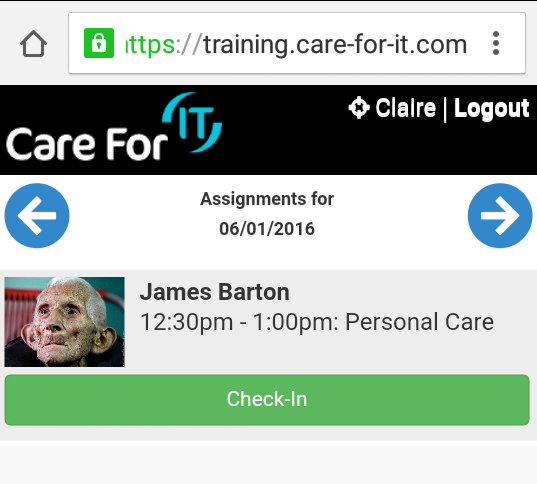 QR code -
To use this method, your carers will need a smartphone which has a QR code reader installed. These can be downloaded free from the phone's App or Play Store. You will also need to ensure that the QR codes found on the second page of the client's care plan are located within their home so that your carers can scan the code when they arrive to check in, and when they have finished the assignment, they can scan again to check out.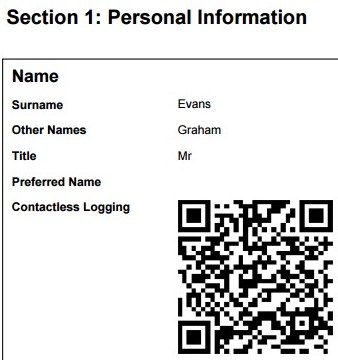 For both the GPS and QR code methods of checking in, your carers will need to ensure their mobile phone has access to the internet.
CareForIT Carer App -
The CareForIT Carer App is available for both Android and IOS phones. Your carers will need to search in the Play Store or App Store for CareForIT Carer and then download it to their phone. The app works completely offline, allowing your carers to check in, and the visit data to be uploaded when they reach an area of signal, or connect to WiFi.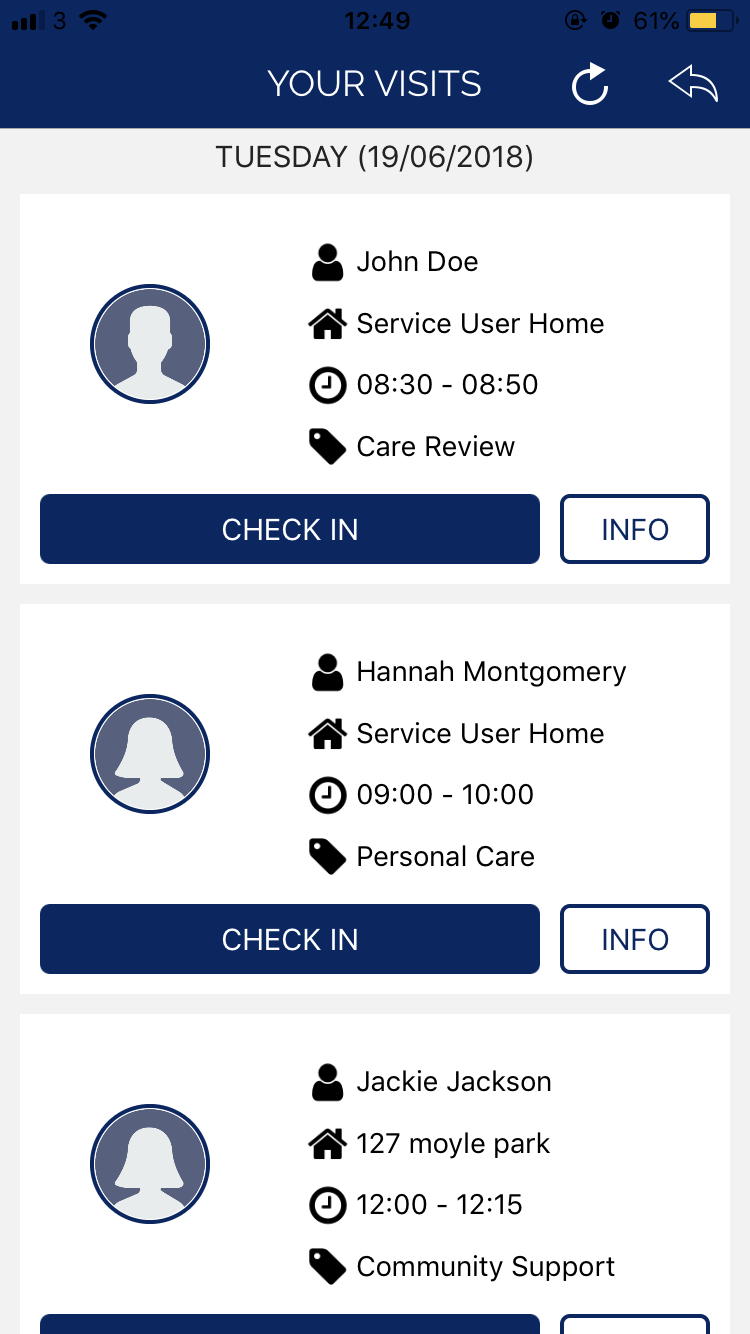 There is a monthly charge for using the mobile app, please contact your Account Manager for the current pricing.