Office staff and Care Staff have the exact same profile content, the only thing that splits them is their job role. You can choose which job roles fall under each umbrella in the following way.
Locate the 'Job Roles' tab under the 'Settings' menu on the left hand side.Here you can see the current job roles that are on CareForIT and whether their 'Category' is 'Staff', 'Carer' or 'Assessor'.
To add a new job role, enter the name of the role in the first box, then select 'Staff', 'Carer' or 'Assessor' from the drop down menu., and then click 'Add Job Role'.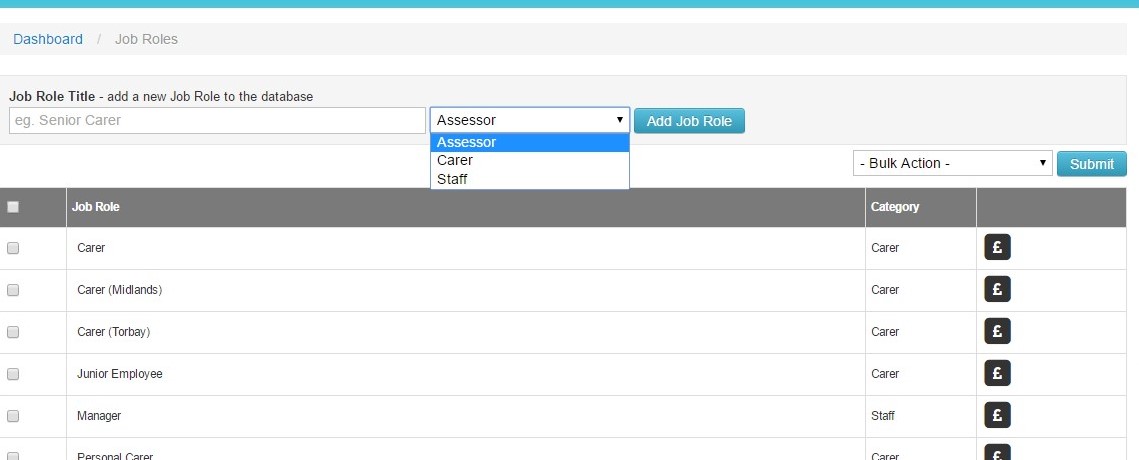 The different job roles can then be allocated to your staff and carers within their profiles.