If particular assignments require a mandatory training, skill or qualification, then you can set this so that CareForIT will NOT let you allocate staff or carers who do not have the required training, skill or qualification.
To set mandatory training, skills or qualifications against an assignment type, you need to locate the 'Assignment Types' tab under the 'Settings' menu. Choose the assignment type you need from the list and click the cog symbol to the right hand side of the line. Here you can now set any mandatory requirements for staff and carers to have to carry out the assignment, by ticking the boxes.
In the below example, in order for a carer or staff member to be allocated to an 'Appointment' they must have 'Basic Emergency First Aid' and 'DBS Check' PLEASE NOTE - once you have selected the mandatory requirements for an assignment, you must use the 'Bulk Action' menu to update otherwise your changes will not be saved.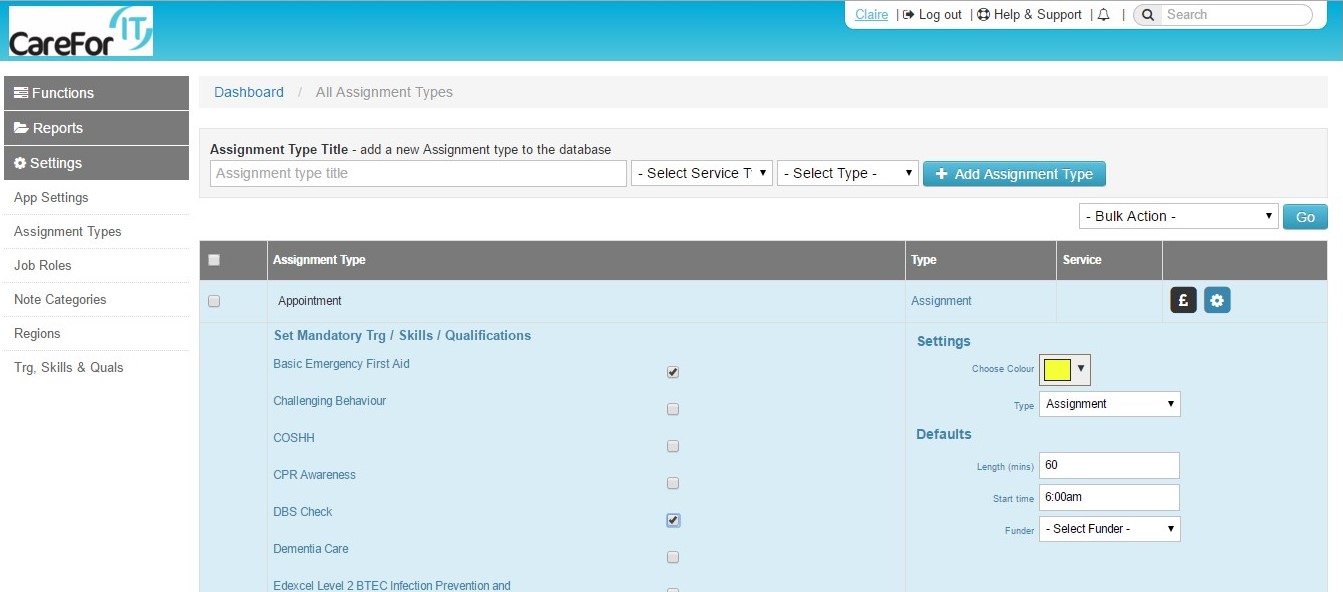 You then need to ensure that care and staff profiles have the correct training, skills and qualifications recorded within them in order for individuals to be allocated to assignments.