Should you need to archive a client or service user's profile from your CareForIT system, please follow these steps.
Prior to archiving the client, you will need to end date all active regular calls for that client. For further information on end dating regular calls please click here.
Next, you need to locate the active client list:

From this list, you need to select the profile(s) you want to archive, then drop down the Bulk Action menu and choose 'Archive Client Account':

Once you have clicked 'Go' the following pop up will appear, click 'OK' to confirm: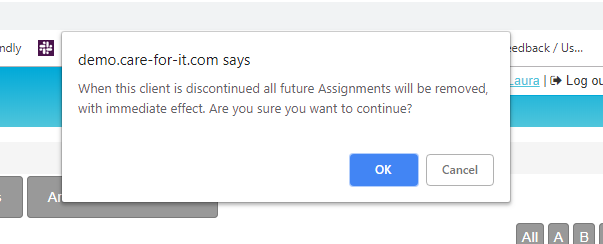 Please note - archiving the profile will remove all future visits for that client.