To add sickness to your Carers, firstly click 'Carer', then choose 'Add Sickness':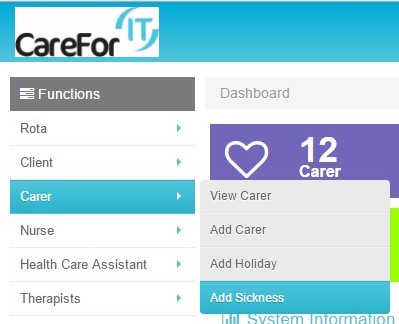 Please note, that CareForIT works out sickness in hours, so you will need to log this accordingly.
You will need to enter the start date of the sickness: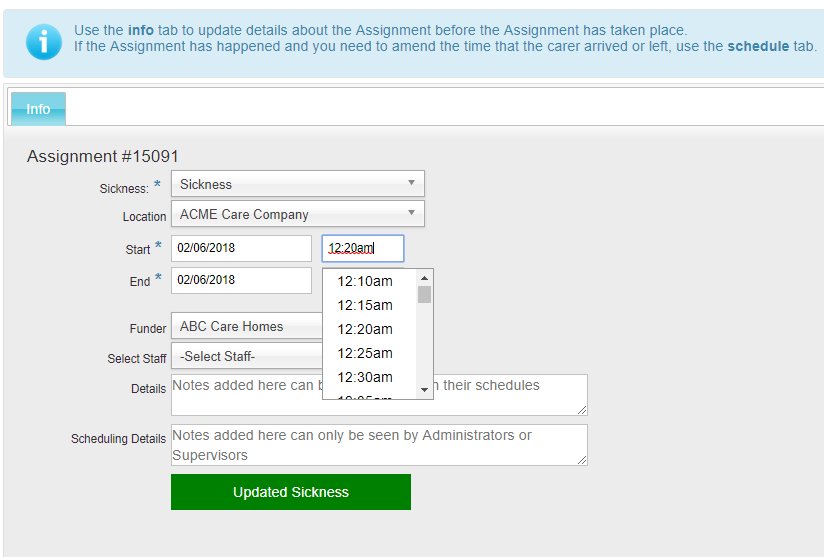 Once you have entered the start date, you will need to enter a start time. Then, you will need to enter the end date and time. This will then unlock the 'Staff Member' drop down, allowing you to choose the member of staff who is off sick.
If you have completed this successfully, you will see the status bar show as 'Updated Sickness'.
You can add further details to the sickness within the 'Details' and 'Scheduling Details' section of the sickness form.