To add regular visits for clients on CareForIT, you need to go to 'Service User' - 'View Service Users':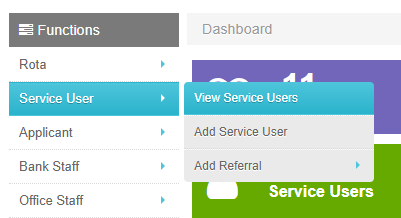 Within the all service users page, you then need to locate the service user you want to add the regular visits for and click their name.
Inside the service users profile, you need to click into the 'Care Plan' tab and then open the 'Regular Assignments / Services':

To add a regular visit click 'add new Regular Assignments / Service' and input the assignment details: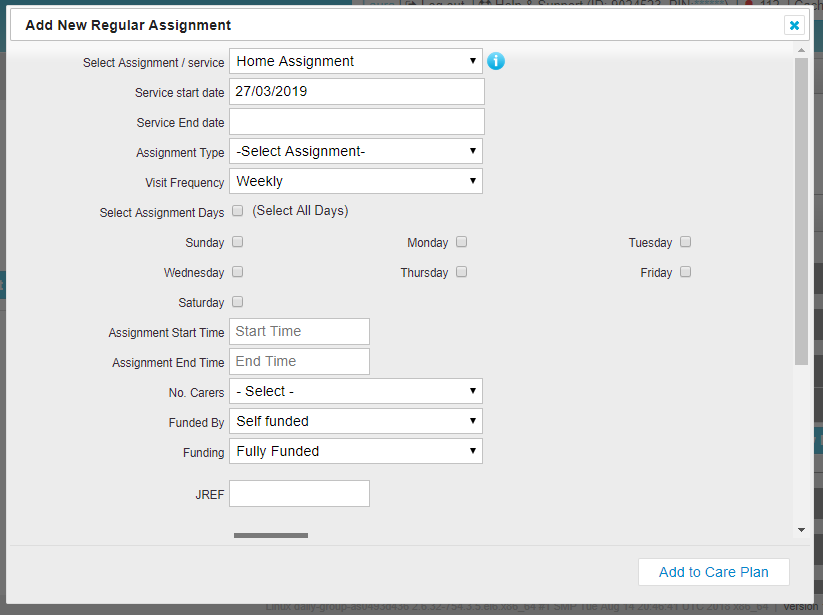 You can add any visit expenses or scheduling notes to the regular assignment.
Once you are happy with the information entered click 'Add to Care Plan' and the regular visit will show in the care plan.

To assign regular carers to the regular visits click the blue cog next to the tick and select the carers name. If you have different regular carers for different weeks, you can click the 'add week' button to add another carers name.

Once you have added the regular carers you can then use the auto allocate function to easily assign your carers.
For information on ending or editing a regular call, click here.