Carer or staff availability is set in the 'Avail' tab within an individual's profile.
Any area that is green tells the system that the staff member or Carer is available to work; any white area means they are not available. You can click any rectangle to change its colour, and you can also drag across to select a larger area.
Please note - you must click save once you have set your pattern.
In the example below, we can see that the Carer has their availability set for one week: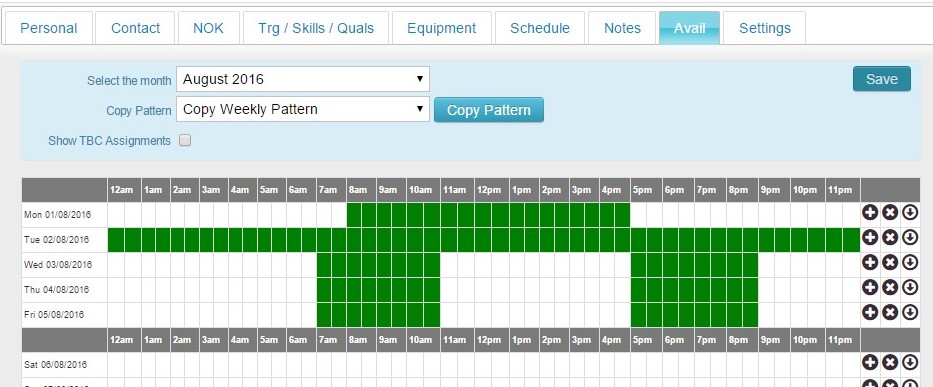 To the right of each line there are three symbols:
The + symbol allows you to select the full 24 hour period
The x symbol removes any availability currently showing on that line
The down arrow copies the availability from the current line to the one directly below
If your Carers have a set availability, you can set this once and then replicate the pattern. CareForIT allows you to copy a weekly, two weekly, four weekly or six weekly pattern:

Once you have chosen your pattern to copy, click 'Copy Pattern'. In the example below, you can see that the Carer works a weekly pattern which has been carried across: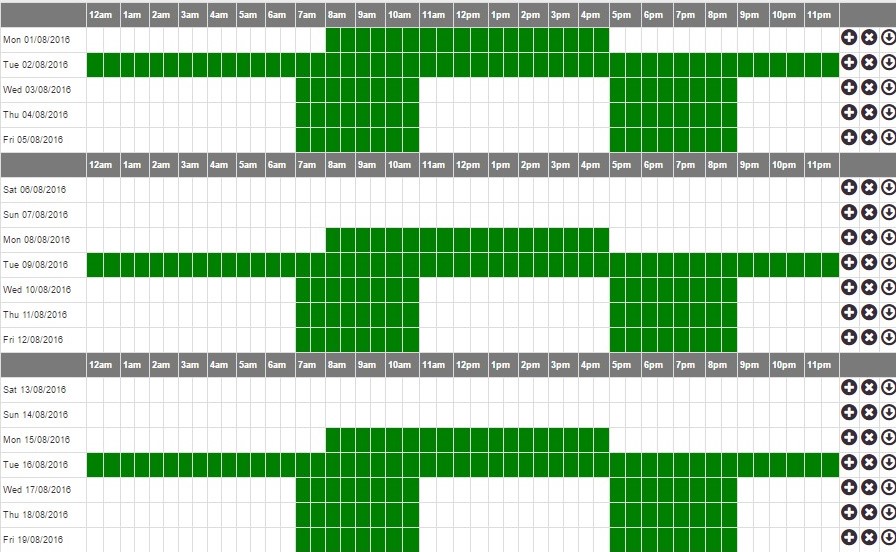 If you have any further questions relating to setting staff availability, please contact the Support Team on 01626 798890, or via support@care-for-it.com