You can easily build your bespoke care plan template into CareFor.
Firstly, access Settings - Services and select the cog to the right of the Service you wish to build your care plan for:

Once clicked, you will be presented with a list of fields which you can then use to build your care plan: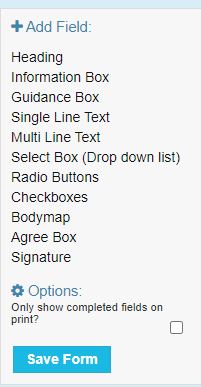 Click the field you wish to add and then add your detail as necessary to the labels: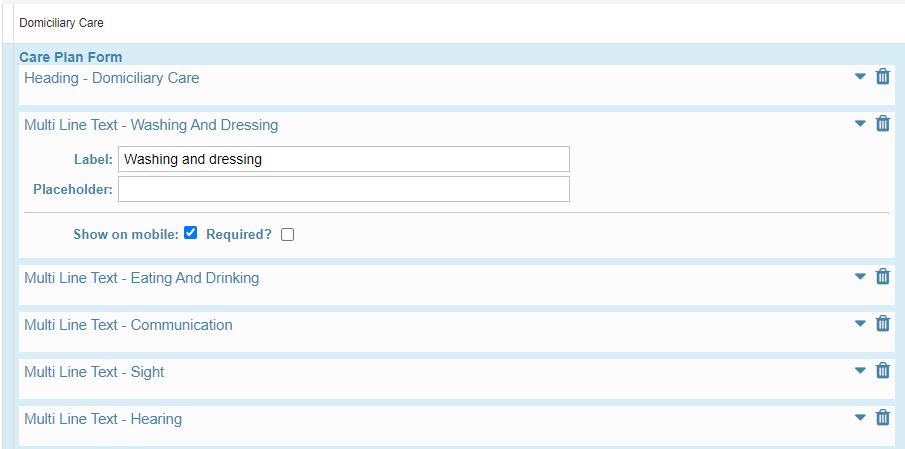 Please ensure that your periodically click to save the care plan you are building.
Once the template is complete, you will be able to view this via the Client's Care Plan tab.
However, if you access the Client's Care Plan tab and the template you entered is not visible, please check that on the Personal tab of the Client's profile it shows them as being referred for a Service: