Adding Job Roles
You are able to add multiple job roles to CareFor.
Job roles are added under the Settings menu: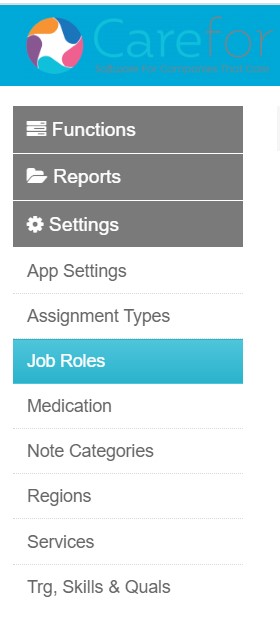 To add new job roles, enter the Job Role name in the first box and the category the job role belongs to using the drop down:

Once you have entered the detail, click Add Job Role.
Amending Job Roles
The table containing all job roles can be used to amend a job role's name. To amend a name, click the job role and you can make your changes:

Once you have made the changes please use the bulk action menu to Update Job Roles and click submit.
Deleting Job Roles
If you no longer require a job role, use the left hand tick boxes to select the job roles that require deletion. Then from the bulk action drop down, choose Delete and click submit: