The "Relatives Portal" is a feature on the system that allows the Service Users family to log into a specially built version on the system where they can see their own loved ones details.
What can I see on the Relatives Portal?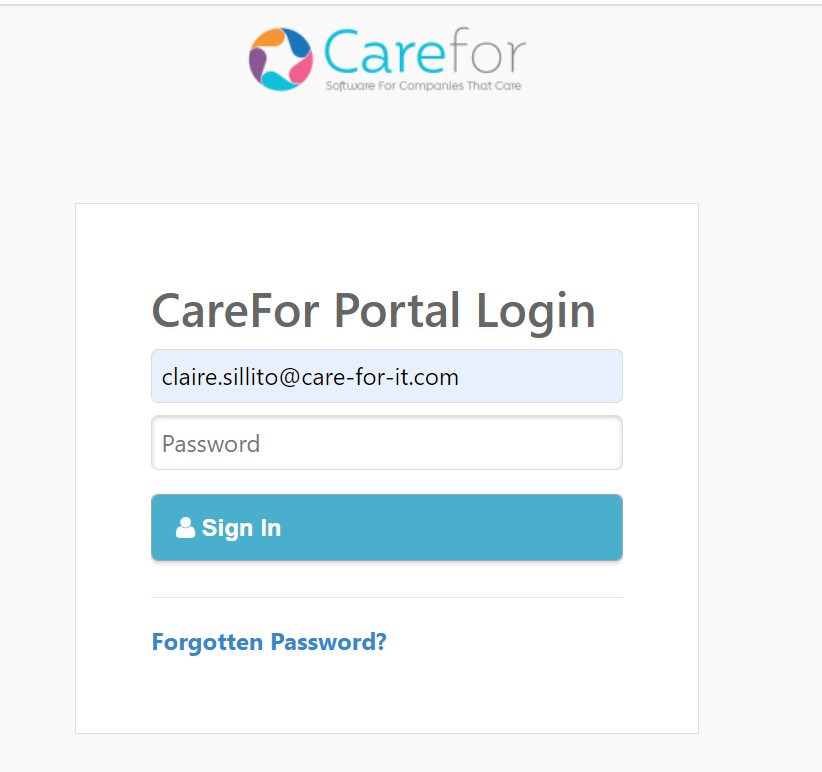 When logged in, the relative will be able to click their relatives profile to view further information.
Relatives can view the following information -
- The Service User's Careplan
- Details of any medication added for the Service User
- Notes added by Carers during visits
- Recent visit information
Clicking through to each heading will show further information. Relatives can also add notes from the Relatives Portal.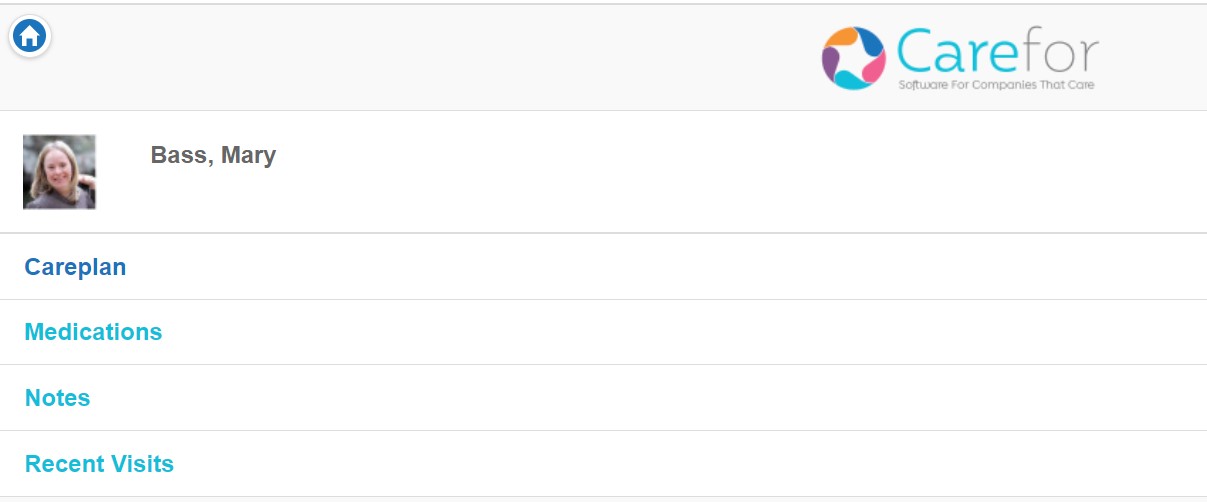 How do I access the Relatives Portal?
Access for the portal is granted by the care provider through CareFor, for more information on this click here . Once relatives have been allowed access to the Relatives Portal, they will be sent an email invitation. The email address becomes the relatives' username and they will need to set a password to access the portal.
Please note that relatives can only see their own loved ones, and no others.