Yes you can. This is feature is found in a few places.
1) Go to the "View Client" screen, select the Client you wish to print and then go to the "Bulk Action Menu" in the upper right hand corner of the screen. Select 'Print schedule' and click "Go". You can also email out the schedules using this same method, by clicking "Email Client Schedules" from the bulk action drop down.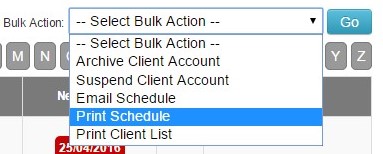 2) Within the Client profile, click on the Schedule tab. Put the dates you are scheduling for, and click on the printer symbol on the right.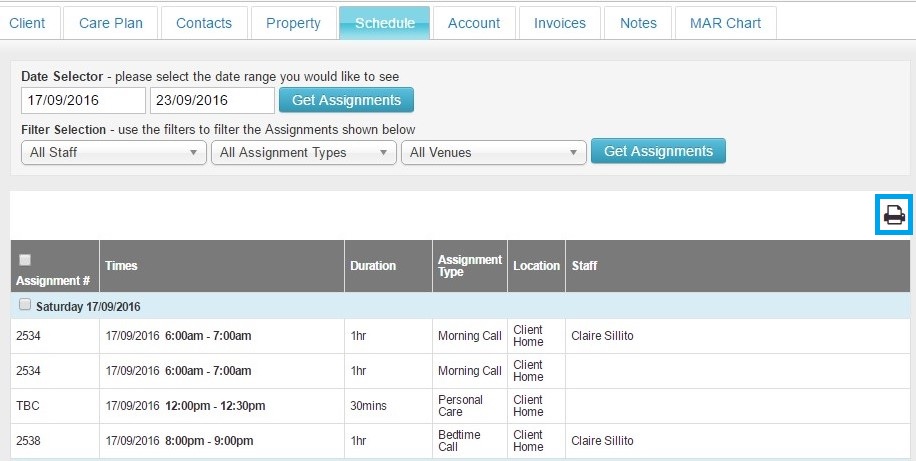 3) You can also print a Client's schedule from the "View Assignments" screen. Select the dates required and use the Client filter to select who you want to print for. Then click the printer button on the right hand side.