Whenever this issue is encountered, please remember that it is because of one of the following reasons –
Availability - Check the Staff/Carers availability, check it is green, and that the Carer isn't already allocated to an Assignment:

For help on setting regular carer availability please click here.
Training, Skills and Qualifications – Check to see if the "Assignment Type" in question has any Training, Skills or Qualifications attached to it. To check this, click the 'Assignment Type' tab under the 'Settings' menu. From the list, choose the cog to the right of the Assignment and here you can see if there are any mandatory elements:

If so, then you must make sure that the Staff/Carer also has the required Training, Skill or Qualifications. You also need to ensure the Qualification is in date: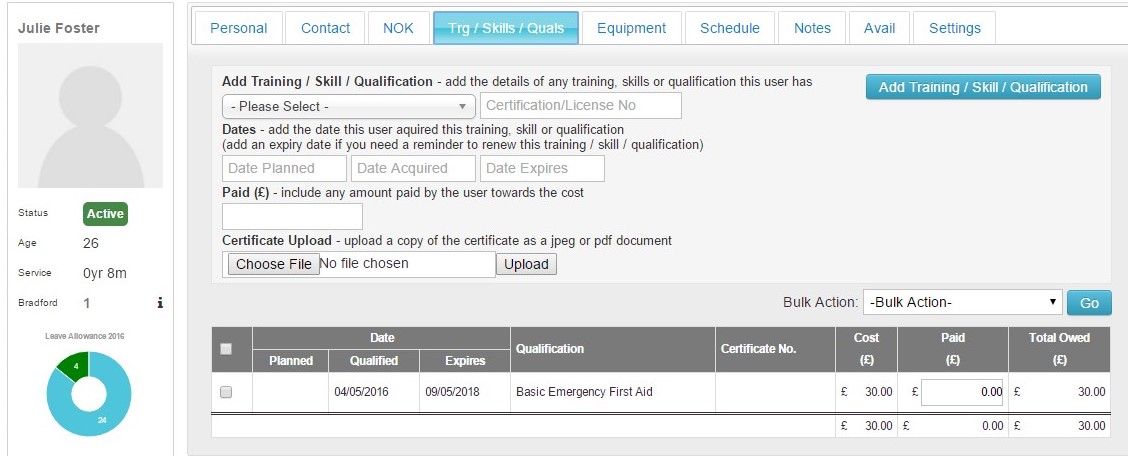 Regions – Check that the Service User and the Staff/Carer have the same "Region" selected. You will find the Service Users Region recorded on the personal details section of their profile: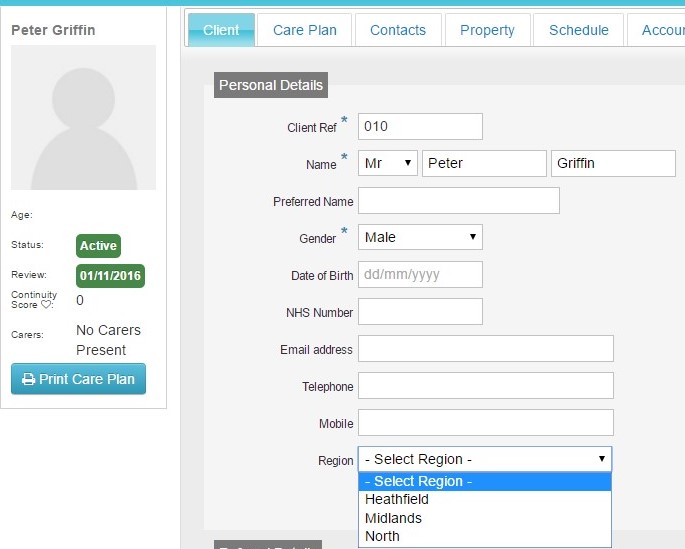 Staff/Carers regions will be recorded on the first tab of their profiles under the heading "Regions":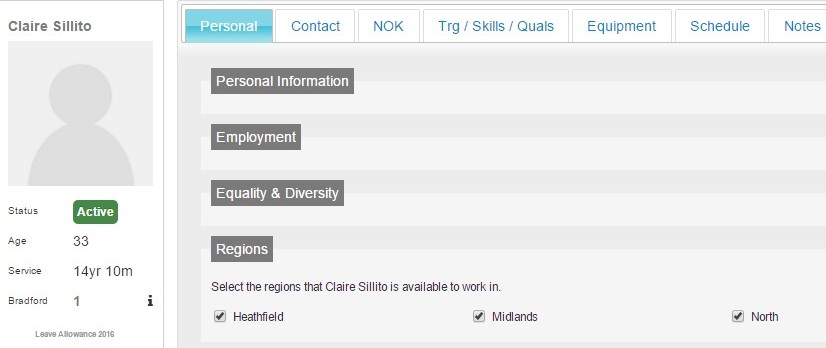 Staff/Carer Black List – To check this you will need to go to the "Care Plan" tab of the Service Users profile, then down to "Care Preferences". Make sure the Staff/Carer is not in the "Non-Preferred" column.

If after looking at all of these points, you still can't add the Staff/Carer then please contact us on support@care-for-it.com